EP14 – Friendship – What it means to you?
EP14 – Friendship – What it means to you?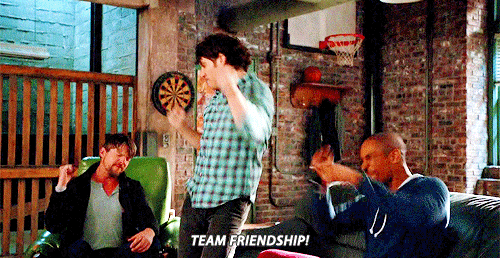 In this podcast episode, we speak about the key characteristics we look for in friendships. Characteristics like honesty, openness, trust, respect, and people being on a similar path in life
How do we define friendships?
Friendship is a relationship of mutual affection between people, but the definition of friends differ from person to person.
The characteristics we look for in friends also differs.
Friendships are interesting and often taken for granted and it is at our last moments that we discount things like money and achievements and focus on people – friends and family.
New friendships?
Coming to our new home Bristol has meant we had to seek out new friendships, and it is not the most easier thing to do. You can't just walk up to a stranger and introduce yourself on the friendship level.
However, with the growth of the internet, there are some platforms which helped us especially
Meetup.com
What does it take to maintain a friendship?
Maintaining a friendship is a two-way thing but there are things you can do to help maintain it and taking it to the next level:-
1. Reaching Out
Make the effort, reach out to your friends and try and arrange a moment to catch up or see each other.
2. Making time for the other person
With life speeding at 100 miles per hour maintaining friendship can be tricky, technology and social media make us feel like we are having deep human interaction when in reality it's not.
Social media has resulted in a large number of friendships, but it's about quality rather than quantity when it comes to friendships.
Make time for your friends, maybe schedule a time to call your friend or meet so you can have that deep human interaction
3. Being reliable
Don't be the person that continuously lets your friend down, make the commitment and stand by your words
4. Open Up
Vulnerability and showing your true self is complicated. It leads to deep friendship, but it can also scare people away if you go deep too quickly.
5. Experience new things together
A new experience is an excellent way to create new memories, that you can relive in the future.
5. Speak the Truth
If you want to make quality friendships, you need to take off your masks by being yourself and speaking the truth.
If you want friends, you have to be a friend.
More information
https://en.wikipedia.org/wiki/Friendship
https://www.psychologytoday.com/basics/friends
https://journal.thriveglobal.com/5-secrets-that-will-take-your-friendships-to-the-next-level-a96953f78fd2
Don't forget to follow us on our social media platforms
Website
Twitter
Instagram
Pinterest
Facebook
Soundcloud
Apple Podcast
#tagmeinpodcast
---